I recently purchased a new watch. I needed a utility watch that is affordable and wanted the ability to easily display local time and UTC. In my research I came across Casio's Waveceptor WV200A. (originally released in 2012). These watches have a built in receiver that synchs to WWV for accurate timekeeping.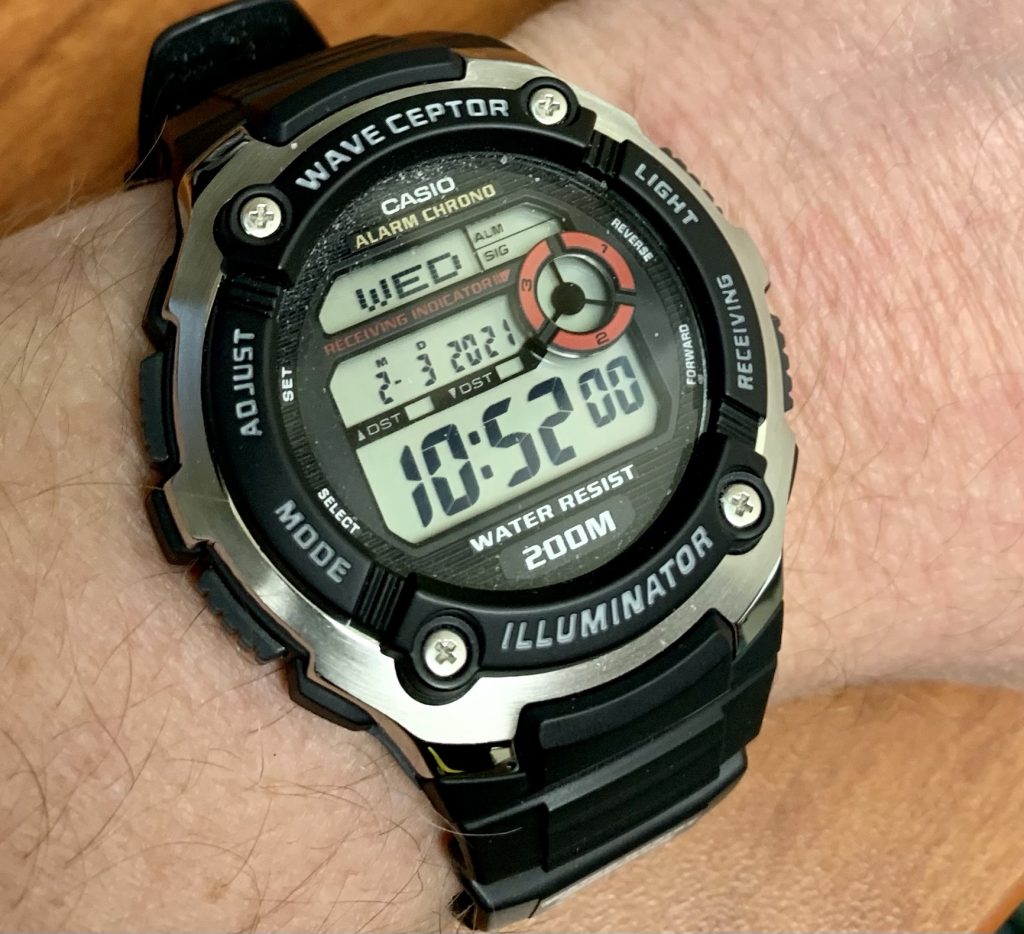 It's pretty slick. I enjoy having the correct time and automatic adjustment. I have verified that automatic updating works. The first night I owned it I set the watch on the windowsill overnight. At 0407 local it synched with WWV. There is the function to see when it last synched and whether it was successful. So far so good. Not bad for an inexpensive watch – one that I wont worry about getting dinged up while working around the farm.
Now if only the other clocks around the house would automatically set and adjust themselves… (I see you coffee maker, stove, refrigerator, etc…)
My next project is to set up one of my GPS receivers (on the IC-705, or one of the few attached to raspberry Pis) as a time reference across the home network….when I have more time or course!